The topic of this month is Accessibility. I have found a lot of amazing articles about accessibility this month, so many I cannot put them all here. I am not sure if the issues within the WordPress developer team (more info below) has made more people aware of this problem or it is just me, that I have it in mind and I see those post as more interesting now than 2 months ago.  Whatever the reason, the change is welcome so in this Issue you will find really interesting articles and guides on Accessibility.
One thing I have changed this month is the way I am generating the monthly newsletter. I am improving the way I collect interesting news during the month but this means that I have more articles to select from a much bigger list. I am also finding that some months, like this one, work and life are a little hard on my free time (and this so far is not work as I am not getting paid, if you want to help, check here) so I do not have enough time to write an intro for each article. So I am trying something new this month, I will rely on the descriptions created by the authors and only add or fix those that do not have one (exception made for the WordPress section because I cannot put all those links together without explaining them). Let me know what do you think of this system and if you prefer the old way or if you do not care at all. I save a lot of time doing it this way, so please reply to the newsletter or contact me here or on twitter and share your thoughts. Thanks!
News
The acquisition is by far IBM's largest deal ever, and third-biggest in the history of U.S. tech. Were they trying to take the front page from the Microsoft-GitHub?, it worked for me. 😉
www.cnbc.com
With the Microsoft acquisition of GitHub complete, Nat Friedman joins as CEO. And then, they have the biggest down time we can remember for a company that big, 24h and 11 minutes. You can read what happened and what have they done to solve it and to prevent it on a very long and interesting post. 

blog.github.com
We are thrilled to announce the brand new Genesis 2.7 beta! In addition to the typical bug fixes and performance enhancements, Genesis 2.7 is focused on updating some key architectural code to be ready for Gutenberg.

studiopress.blog
I've always believed the web is for everyone. That's why I and others fight fiercely to protect it. This is the announcement of Solid, and if you want to know how it works, check this other link too.

medium.com
WooCommerce 3.5 has been released with some exciting new features and upgrades including REST API v3, friendlier transactional emails, and performance improvements.

woocommerce.com
WP Engine has acquired Array Themes and Atomic Blocks from Mike McAlister for an undisclosed amount. McAlister has been developing WordPress themes since 2009.
wptavern.com
WordPress
One more time, WordPress is a complete mess with so many news around the 5.0 and Gutenberg. But this month we also have really bad news about the accessibility on this new editor. Because this is complicated to summarise, I am going to put a list of link in chronological order so you can follow the history and take your own conclusions from it.
Also, other news:
A list of some of the most commonly used WordPress plugins and WordPress utilities/Composer packages from the Roots Community.


roots.io
Headless WordPress: Omnichannel and progressive solutions for enterprise, featuring case studies from Fairfax Media and TechCrunch.
humanmade.com
Below is a summary of the discussion from this week's #core-privacy chat. This summary highlights current work and also provides a view into how this relatively new team is working together to further privacy awareness following the success of its V1 GDPR-specific focus.

make.wordpress.org
There are lots of ways to get involved with WCEU 2019, and whether you plan to join us as an attendee, or plan to apply as a Volunteer, Speaker, Sponsor or Media Partner, we wanted to highlight some key dates so that you know what to expect (and when to prepare your application).

wordpress.org
Security
WordPress, Joomla, Drupal and many other popular website CMSs were written in a programming language called PHP. PHP version 5 is about to reach end-of-life and will stop receiving security updates in two months. Many WordPress and other PHP websites remain on version 5.6 or older. Once support for PHP 5 ends in two months, ?

www.wordfence.com
Divi Security Update, Version 3.17.3, Elegant Themes Security Update, Divi, Extra, Divi Builder, make sure you update them as soon as possible.
magsecurity.at
A fix is out but the plugin is used in hundreds, if not thousands, of projects. Patching will take ages!

www.zdnet.com
Sponsored Link
Sure that not enough, because it is not your job to do that. You have better things to do for your businesses, but a website needs to be updated and supported. So you could try WPHercules: a maintenance service for WordPress businesses. Service WordPress
wpherc.com
Business
Learn about the latest trends with machine learning as a service (MLaaS) and how it will affect your business.
blog.g2crowd.com
I'm a software engineer with three years of experience, working at Square, a public tech company in San Francisco. I make $130,000, plus $47,500 in stock, for a total of $177,500 a year…

medium.com
Freelance and remote work is changing our lives.Change is usually both good and bad, and it?s definitely the case with the freelance trend. So if we want to move into the new world of random working hours and laptops in bed, it's vital to do so mindfully.
awario.com
When working with clients, patience is both a must-have quality and a delicate balance. Of course, you'll want to calmly train clients to use a CMS or explain the specifics…

speckyboy.com
Building a web experience and want to stay fast? Performance budgets are critical for success.
addyosmani.com
Five strategies for pushing through: If you want to be successful, then it serves you better to rise to the occasion no matter what. That means learning how to push through challenges and deliver valuable results.
queue.acm.org
Design
Brandon Gregory considers how to design accessibly for cognitive differences like anxiety disorders, inattention, and depression.
alistapart.com
In this article, we will explain why you need to stop building websites with infinite scroll.

logrocket.com
CSS is capable of making all sorts of shapes. Squares and rectangles are easy, as they are the natural shapes of the web.
css-tricks.com
There's a lot of talk about accessible design, but have you ever thought about color accessibility. Let's learn how to go color accessible using the design principles you already know.

www.invisionapp.com
TL/DR: When you use eight values specifying border-radius in CSS, you can create organic looking shapes. WOW. No time to read it all ?? We made a visual tool for…
9elements.com
Challenge yourself and become a CSS expert in 100 days. Be creative, submit your result and check out what others have created. No Registration and completely free.
100dayscss.com
Horizontal rhythm mostly impacts the legibility, while vertical rhythm impacts the readability of the text and establishes a sense of visual hierarchy.
betterwebtype.com
Accessibility provides options, and options lead to innovation.

uxdesign.cc
Code
A refresher on web accessibility and 3 practical rules that will stick to your mind and give you guidance on implementing a11y.

medium.freecodecamp.org
It's a common situation: you create a site and it's ready to go. It's all on GitHub. But you're not really done. You need to set up deployment. You need to set up a process that runs your tests for you and you're not manually running commands all the time.
css-tricks.com
The Three Types of Performance Testing:  CSS Wizardry, CSS Architecture, Web Performance Optimisation, and more, by Harry Roberts.
csswizardry.com
Too much design effort goes into artifacts that are not part of the working software. There's a better way to work.

bigmedium.com
The original sources of MS-DOS 1.25 and 2.0, for reference purposes – Microsoft/MS-DOS.

github.com
A git repository with the 33 concepts every JavaScript developer should know by leonardomso.

github.com
Git is hard: screwing up is easy, and figuring out how to fix your mistakes is fucking impossible. Git documentation has this chicken and egg problem where you can't search for how to get yourself out of a mess, unless you already know the name of the thing you need to know about in order to fix your problem.
ohshitgit.com
Tools
Style guide and pattern library promoting accessible components and WCAG compliance criteria.
a11y-style-guide.com
Scribble Font for Prototyping & Wireframing – Make Wireframes Great Again by vladocar.

github.com
Practical approaches to Universal Design for making your website/webapp accessible to everyone.
moritzgiessmann.de
This was going to be only here as a tool to anyone that is building a support team. But it is so good that I have added it to inspiration below. Go read it even if you do not have a support system or even if you do not have a company, you will learn a lot and it will help you to see the other side.

givewp.gitbook.io
Inspiration
Rich Hickey emphasizes simplicity's virtues over easiness, showing that while many choose easiness they may end up with complexity, and the better way is to choose easiness along the simplicity path.

www.infoq.com
If you imagine paying taxes in Japan entitles you to welfare, you may want to take a seat.


www.japantimes.co.jp
Some notes from the people at Sheffield Digital that can help others to setup meetup events within their communities. A lot of small tips and notes that we all can use.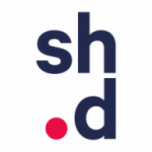 sheffield.digital
GiveWP is open sourcing their GiveWP Support Team Manual. I was going to put this only on tools, but this much more than a tool. The fact that they are sharing this with the world should be an inspiration to all of us, to do the same. Share what we know, share what we do and how we do it. Nothing bad can come from that.

givewp.com
Sponsored Jobs:
This month we do not have any sponsored jobs, so I am posting this link instead. This is a post from a website dedicated to publish jobs, so it is not really an article but a selection of remote works with high salaries from their list. Could be fake could be right, but I though it would be nice to share it.
by Glassdoor.com
Video of the month
Tweet of the month:
Ah ! That annoys me soooo much.
All presentations should have this posted on the doors.

(via @BradScienceFest) pic.twitter.com/V8pWG4fPvz

— Todd Halfpenny (@toddhalfpenny) September 27, 2018